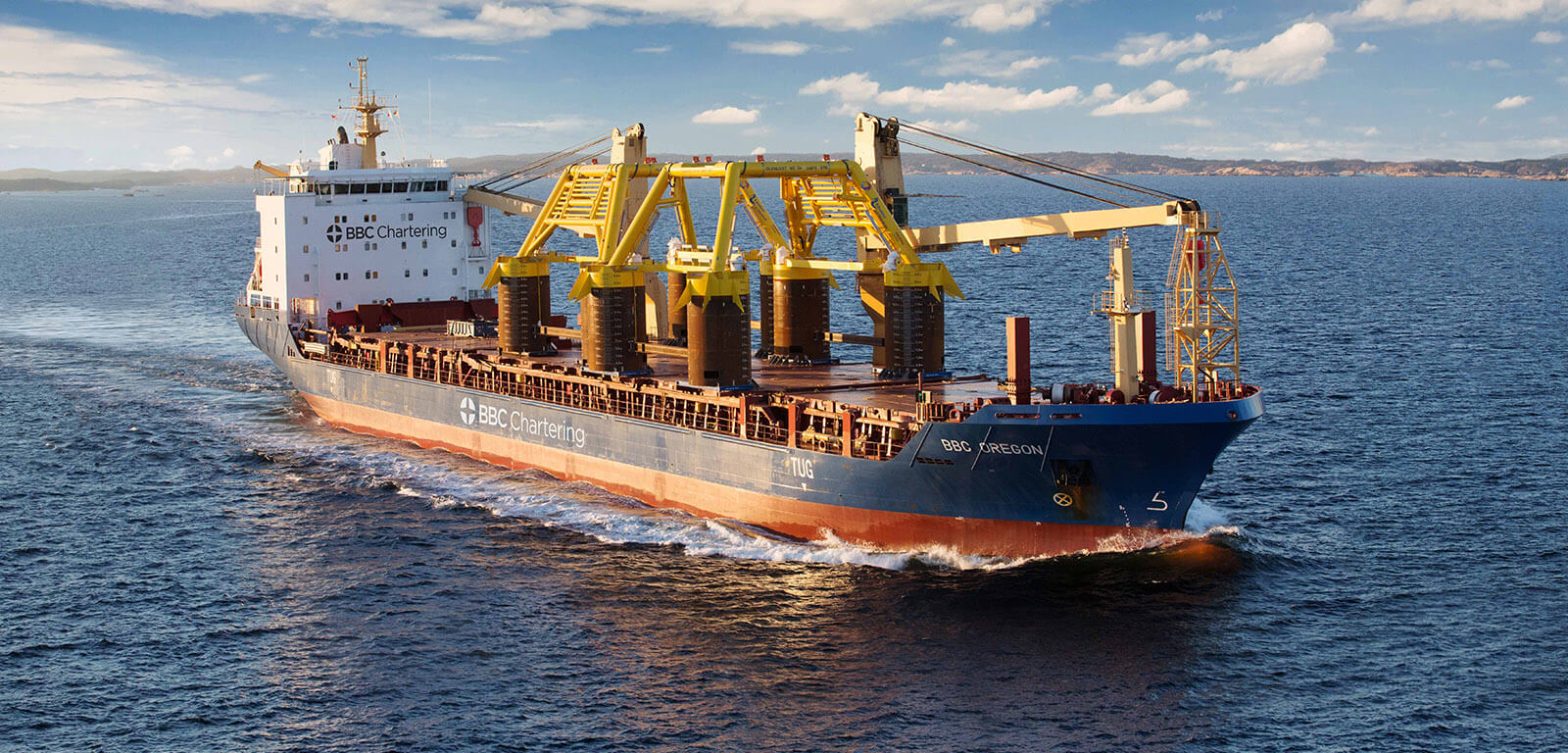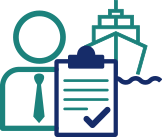 SHIP AGENCY
The All-India, Sri Lanka, Bangladesh & The Maldives ship agency network, controlled and coordinated from the Mumbai Headquarters ensures easy and quick access to principals, as all their requirements are met through a Single Window Operation. In order to meet our high standards and impeccable track record in providing comprehensive ship agency coverage, we have our set up which covers all major and minor ports all across India, Sri Lanka, Bangladesh & The Maldives. The Mumbai corporate head office centralizes all ship agency functions and services- Principals initially contact and communicate with the headquarters in Mumbai, after which the control is transferred to the respective port offices for operational functions.

The Marcons Group have been loyal and exclusive ship agents in India to renowned Ship owners & operators such as BBC Chartering & Thorco Projects for more than a decade.
We also cater to many other direct owners & operators worldwide who require all types of varied services as well as those who specialize in carrying  Military Cargo, Aerospace Equipment, Break Bulk, Project Cargo, IMO-DG Containers, Steel Cargo, Dry Bulk, Wind & Power Equipment. We have also handled various Naval vessel port calls such as The Canadian Navy and Indian Navy Ships as well as Coastal/Cabotage shipments along the Indian coast.

Some of our principals whom we
represent in India are listed below:
BBC Chartering Carriers GmbH & Co. KG
Thorco Projects A/S.
J. Lauritzen A/S.
DHL Project & Chartering Limited
Scan Global Logistics A/S.
Navision Group
Interglobal Shipping 3001 Ltd.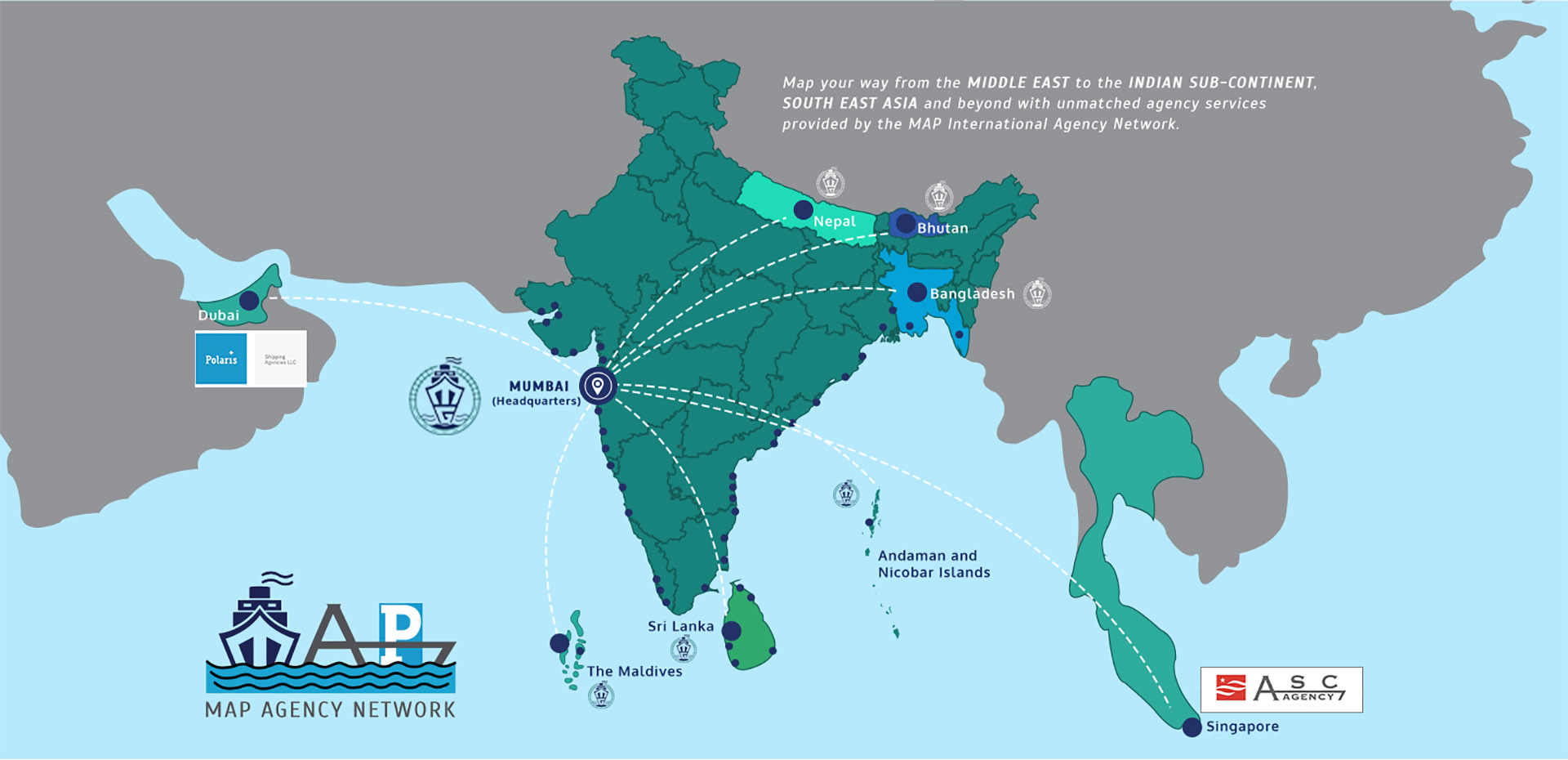 MAP Agency Network
To further map our international network,
The Marcons Group has entered into a strategic alliance with Andersen Shipping in Singapore and Polaris Shipping in Dubai to cater to an International Agency Network extending from the Arabian Gulf including the Indian Subcontinent (Sri Lanka, Bangladesh & The Maldives) to South East Asia.
The network has been christened as The MAP International Agency Network and ensures an honest, efficient and seamless network of agencies in their respective areas, thus offering a "scimitar" of trusted agencies.